ESTABLISHED 1956
State of Illinois Agency License 117-001244
RGH Investigations - A Private Investigations Firm in Chicago, IL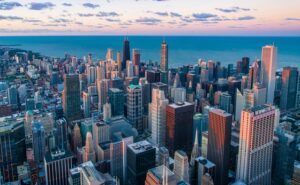 Since 1956, RGH Investigations located in Chicago, Illinois is a full service, licensed and highly skilled private investigations firm providing complex intelligence gathering services to law firms, businesses as well as individuals.  RGH Investigations utilize proven technologies along with our expert approach in matters such as personal injury, product liability, environmental, criminal and trademark infringement. Each case is executed by experienced private investigators including federal agents, local government and police officials with precision, professionalism and in confidence.
All of our private investigators are proficient, discreet and effective utilizing methods that put us at the forefront of Chicago's investigative services. The RGH Investigations team of highly experienced private investigators operates with a vast array of information allowing them to achieve results accurately and reliably.
Confidentiality at RGH Investigations
All conversations and information relating to an investigation is kept in the strictness of confidence. Our clients come to RGH Investigations knowing the history of Bob Hanrahan and his dad, Edward R. Hanrahan. Edward R. Hanrahan operated a successful private investigations firm in Chicago, IL working with the top law firms, insurance companies, numerous businesses as well as individuals. He built a reputation as one of the most sought after private investigators. Edward R. Hanrahan's business philosophy and work ethic continues on. You can be sure you'll get the same strategic, results-oriented approach with the investigation kept in confidence.
About Private Investigator
Robert (Bob) Hanrahan
Bob Hanrahan has over 30 years as a private investigator. He has worked with the top law firms, businesses and individuals throughout Illinois including the City of Chicago and the Chicagoland surrounding areas. He has interviewed over 10,000 witnesses including government officials, tow truck workers, medical professionals and family members.
Robert Hanrahan has over 30 years in personal, product and tort litigation. Over hundreds of trials to his credit, Bob Hanrahan has assisted attorneys with over $1 billion dollars in settlements or verdicts. In addition, he has also photographed and videotaped hundreds of accidents.